Ultrane 524
Gallery
Specific advantages
Product specifically developed to dissipate electrostatic charges, to protect electronic device from ElectroStatic Discharge (ESD) in compliance with EN16350 (ATEX glove standard)
High comfort & Breathability : second skin effect, thin liner to ensure suppleness & flexibility
Can be used with touch devices & touch screen (thumb & index)
Silicone free to prevent traces, defects on metal sheet and glass prior to painting
No risk of damage of pieces handled
Washable 1 time at 40°C without any alteration on performances*.
*Tests carried out on unworn gloves (i.e. in new condition) which differs from the reality in the field.
Applications
Automotive/mechanical industry
Precision assembly
Quality control
Part assembly
Aeronautics industry
Part assembly
Precision work
White appliance
Precision assembly
Electronic card & component handling
Electronics
Electronic component assembly (displays, LEDs, etc.)
Standards
Product detail
Material
Polyurethane foam
Colour
Grey
Interior Finish
Seamless textile support with conductive fiber
Exterior Finish
Ventilated back
Length (cm)
22-27
Size
6 7 8 9 10 11
Packaging
1 pair/bag
12 pairs/bag
96 pairs/carton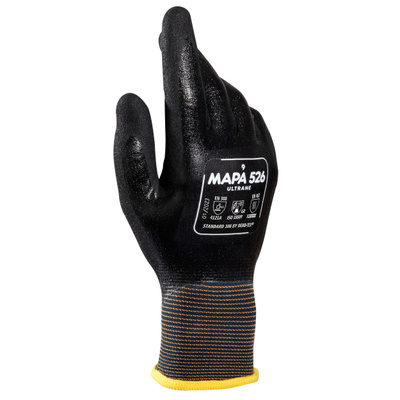 Handling Protection
Grip assured, skin protected and unbeatable fingertip sensitivity in very oily environments.
To contact us
If you would like to ask us a commercial question about our products or if you would like to have more technical information about our gloves and their use, please fill out one of the forms proposed below.


Documentation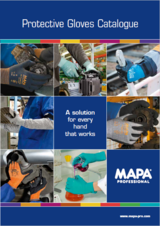 All documents