Ugoria 750
Specific advantages
Specially designed PVC for use in extreme cold (-30°C) whilst preserving the flexibility of the glove
Multi-layer lining for an optimal thickness / insulation ratio
Good resistance to oils, greases and hydrocarbons
Silicone free to prevent traces, defects on metal sheet and glass prior to painting
Specific features
Ugoria gloves are available with a range of exterior finishes (smooth or reinforced grip) and cuffs (knitted or safety).
Applications
Civil engineering
Local Authorities (Roads and Highways)
Maintaining the roads
Working during winter
Petroleum industry
Handling
Outdoor handling (valves, etc.)
Food industry
Maintenance and work in cold stores
Transport, logistics
Goods handling on loading bays, docks, warehousing etc.
Operating handling equipment
Order preparation
Standards
Product detail
Material
PVC
Colour
Orange
Interior Finish
Exterior Finish
Smooth
Length (cm)
28
Size
Packaging
72 pairs/carton
72 pairs/carton
Thermal Protection
Thermal insulation 100% liquid-proof to protect from extreme contact cold
To contact us
If you would like to ask us a commercial question about our products or if you would like to have more technical information about our gloves and their use, please fill out one of the forms proposed below.


Documentation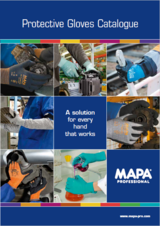 All documents